Take a look at our new listing - a unique property with a main house and guest house in Edgartown Village...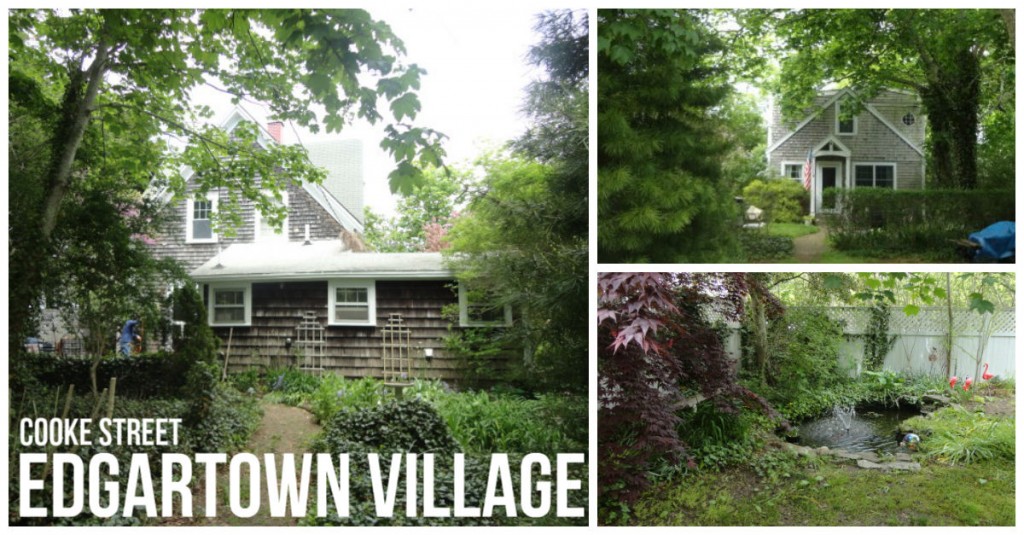 Unique in-town location with primary access from Cooke St. and secondary access off Upper Main St. This is for 2 dwellings totaling 4 bedrooms and 3 bathrooms. House#1 Main 1,224 sq. ft. 2/2 built 1930 House #2 Guest house 836 sq. ft. 2/1 built 1990 In-town location. Total living space 2,060 sq. ft. Both houses need extensive renovations so it may be cost effective to tear down and rebuild at this prime location. See attached Concept sketch for new house with in-ground pool by award winning AIA Architect. Town zoning classifies this as a four bedroom property. No limit on bathrooms. Set backs are 20 ft. from front and 5 ft. from sides and rear. 24 hr. showing noticed needed. See documents for plot plan if building new house. Part of the property was originally owned by the Martha's Vineyard Railroad where tourist would go from the Main St Depot to a Katama Hotel and South Beach. The current owner found a railroad spike while gardening. This part of the railway was operational from 1876 to 1896. Now it's your chance to own a bit of Martha's Vineyard history.
Exclusively offered at $1,350,000
Click here for more information
or...