Take a look at this week's featured property - a traditional Cape style home on Chappaquiddick...
A traditional Cape house offering non-traditional and fun spaces... totally renovated with new additions that now provide super living inside and out, including marvelous screened "party porch" with fireplace, hot tub deck and patio, perfect yard for lawn games! All close to beach making it an ideal summer home.
Exclusively offered at $695,000
Click here for more information
Open and spacious living, dining and kitchen areas, complete with new cabinets and appliances, as well as a large island with seating.
?
Cozy living room/sitting area with wood stove.
?
Three season porch with a fireplace, 2nd living and dining areas, and space left over for a card table, day bed, etc. The "party porch" spills out to a wonderful bluestone patio with fire pit as well as a hot tub deck and outdoor shower.
?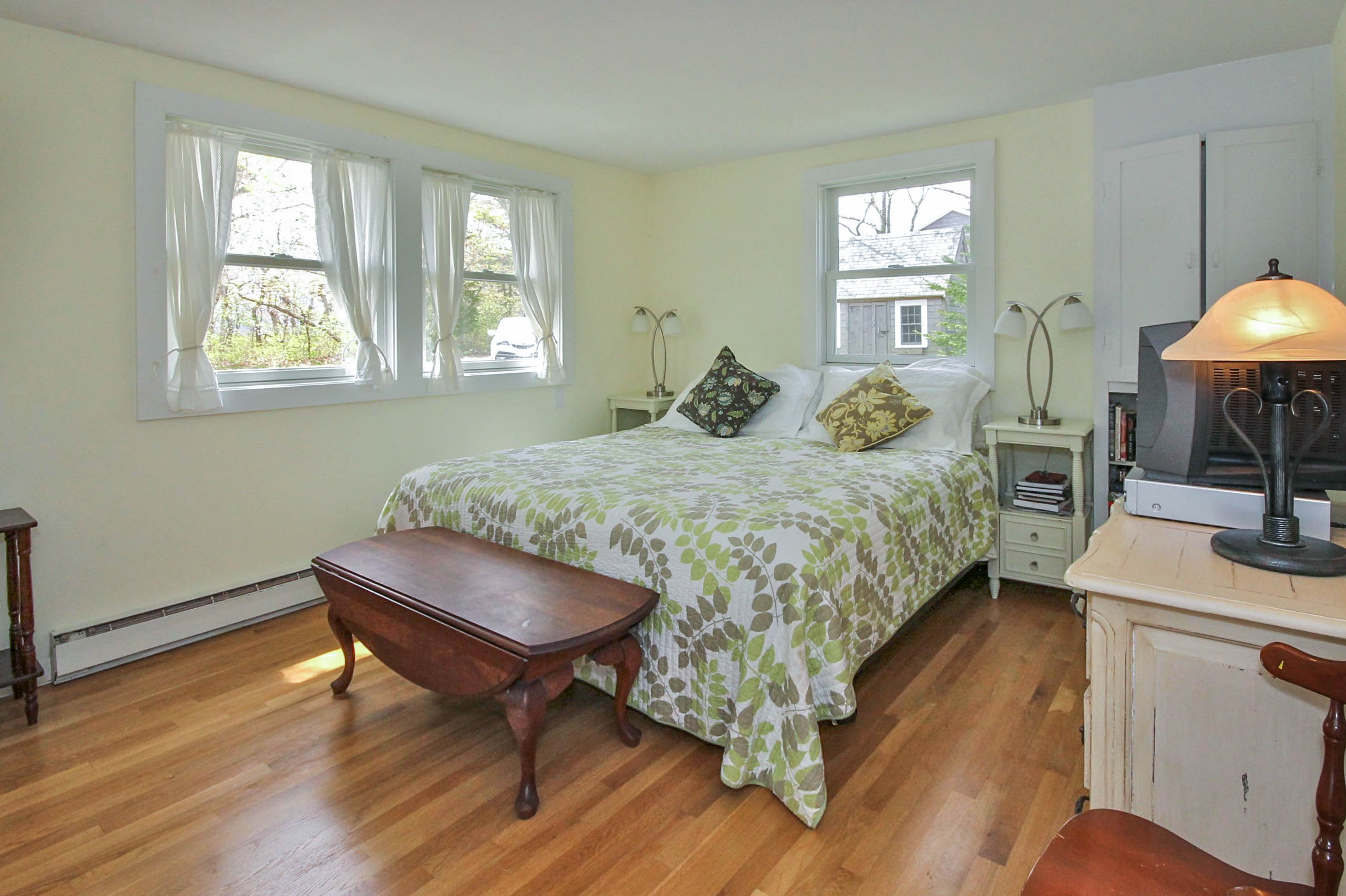 Includes one bedroom on the first floor, as well as two spacious upstairs bedrooms - one of which has access to a fabulous roof deck.
Click here for more photos and listing information
or...